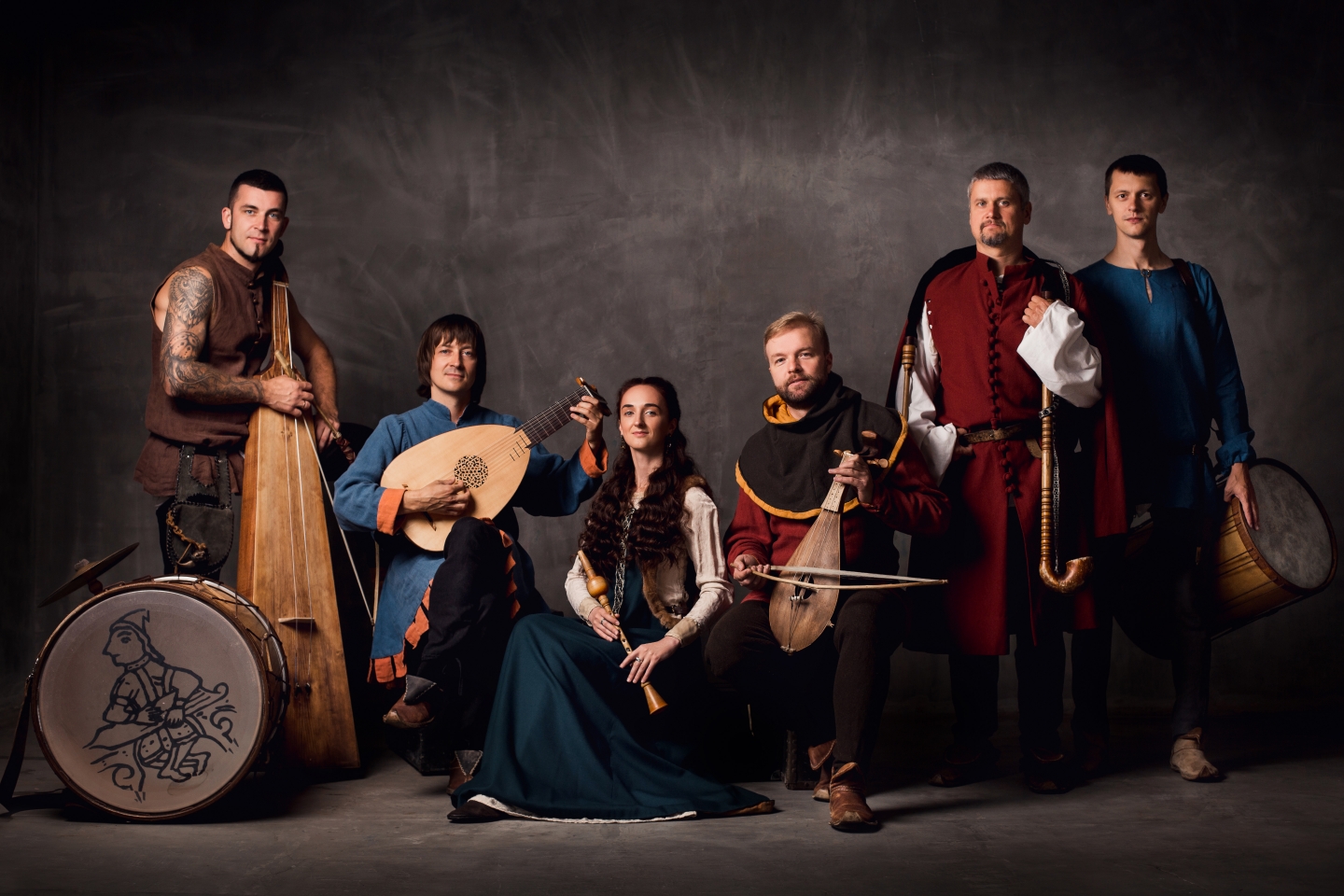 Stary Olsa is an early music band from Minsk, Belarus. It was founded in 1999 by its present leader Zmicier Sasnoŭski and now consists of six musicians. Stary means "old" and Olsa is a name of old brook in the central part of Belarus. Stary Olsa's path is deeply and inextricably linked to the traditional culture, history and musical traditions of the Grand Duchy of Lithuania.

The band's music makes it possible to restore sounds of many forgotten instruments, which have been reproduced with authentic materials and techniques. Stary Olsa uses maximal exact (in appearance, technology and materials) copies of old aged instruments such as Belarusian bagpipe, hurdy-gurdy, gusli (Baltic psaltery), jew's-harp, ocarina, Belarusian trumpet, birch bark trumpet, hudok (Belarusian rebec), svirel (flute), rebec, shawms, drums. 

The purpose is to completely reconstruct (whenever possible) musical traditions of the Grand Duchy of Lithuania where Belarus was the main cultural and geopolitical part in the 13th – 18th centuries, and where there was a unique combination of Belarusian folk and aulic music with European musical achievements of that time. In order to revive this cultural peculiarity the band's members mix early Belarusian instruments sound with all-European medieval instruments such as lute, rebec, cister, tromba marina, flute, Arabic drum.

Stary Olsa has recorded 14 albums (10 studio albums, 3 live albums and 1 audio spectacle) and the band's music is included into seven collections of early music. The band's repertoire includes Belarusian folk balladry and martial songs, dances, works of Belarusian Renaissance composers, compositions from aulic music collections (e.g. Polack Notebook, Vilnian Notebook), Belarusian canticles of the 16th - early 17th centuries, as well as European popular melodies of the Middle Ages and Renaissance. 

Stary Olsa cooperates with many knightly clubs from Belarus and Europe, museums and research centres, masters of early instruments, bands of folk, aulic, sacred and city avital music, as well as with solo performers using old instruments, as well as with fire show theatres. Besides its own concerts, the band performs at mediaeval culture festivals, spear-runnings, folklore and music festivals in Eastern and Western Europe, USA.