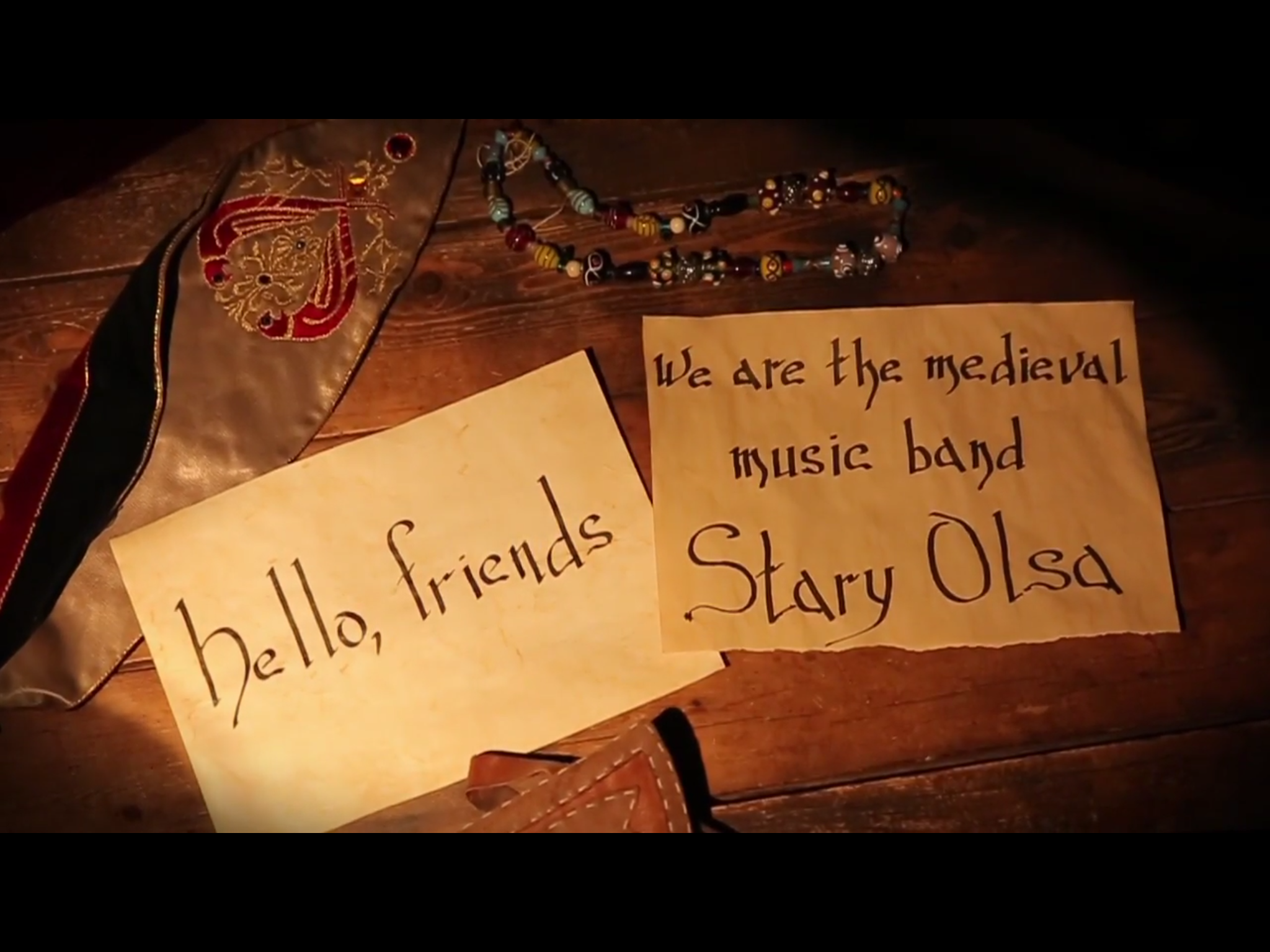 We have been making medieval music together since 1999. We love the sound of medieval instruments, and we love the history of our country. When we played Metallica's "One" just for fun, something magical happened. People all over the world felt it too. So many have asked for a CD!
We want to do this right. We will get all the proper licenses, and pay the proper royalties to the writers of these great songs, because all musicians deserve to be paid for their work.
The album would include these songs:
"One," by Metallica
"Another Brick in the Wall" part II, by Pink Floyd
"Californication," by the Red Hot Chili Peppers
"Ob-la-di, Ob-la-da" and "A Hard Day's Night," by the Beatles
"Child in Time" by Deep Purple
"Smells Like Teen Spirit" by Nirvana
It's no surprise that it costs money to record an album. This is how the expenses break down:
-- Making the CDs: $4370
$2000: Record and master the album here in Minsk
$120: "Mechanical license" fees for the songs
$750: Royalties for the songs (paid to the original composers)
$1250: Manufacturing costs for 1000 CDs and jackets (enough CDs for this campaign and some left over to sell at our concerts
$250 Artwork for CD and jacket
-- Shipping the CDs: $1600
Total Costs: $5970
Kickstarter and the credit cards will charge a fee of about 8% of the total income. So, to receive$5970 from Kickstarter, this project must actually earn $6490 in support. And because there is always somethingunexpected, we rounded this up to $7000.
What will YOU get out of this project?
We are so glad to share our music with the world! Naturally, a copy of the new album is the first reward. We'll offer it as a CD or a digital download, whichever you prefer.
We based our budget on pledges for the new album only. If half of you pledge for a digital download only, and the rest pledge for a CD only, we would need 467 backers to reach our $7000 goal. With a million views of the "One" video, we hope that 467 people will come forward with their support!
We're also offering some special Skype concerts--and recordings--of other modern rock covers! Maria has even agreed to make some handmade notebooks of medieval Belarusian melodies complete with tabs, so you can play along! AND, for extreme fans, she will weave a medieval belt for a Baltic psaltery (or guitar strap)!
Finally,we have a very exciting idea for a "Stretch Goal" for this project, if we are able to reach our funding goal. Come back and check, to see how that's coming along!

SUPPORT US