Belarusian bagpipes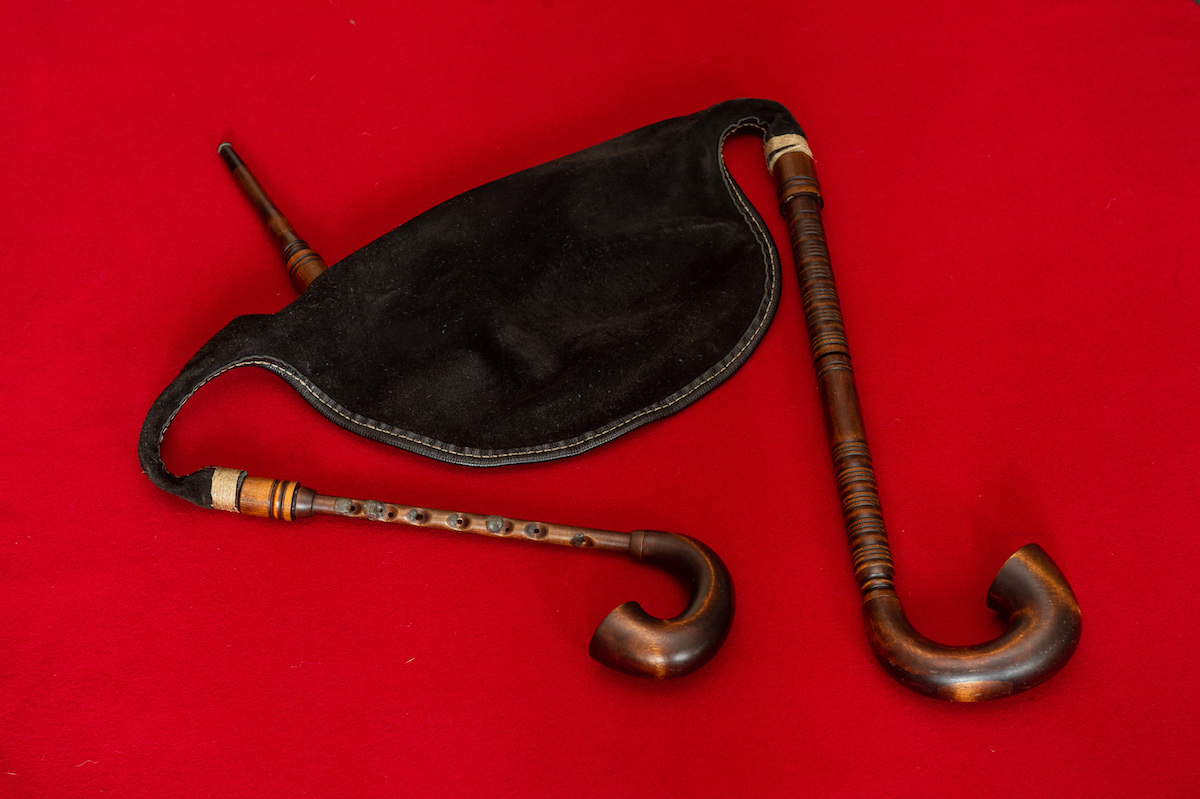 A Belarusian bagpipe is a wind reed instrument which consists of a leather bag, a melody pipe žaliejkaor pierabor (chanter or pipe), one or two drone pipes huk (sound) or bas (bass) or bourdon, and a pipe to pump air sapieĺ (blowpipe). In old Belarusian literature, it is mentioned since the 15th c. The first iconographic sources date back to the 16th c., when German designed bagpipes spread on the territory of the Grand Duchy of Lithuania.

Stary Olsa uses 3 types of bagpipes: in G and in D (like alto bagpipe) with one drone and in A (German designed) with two drones. The bagpipes in G and in A are made by Belarusian master Todar Kashkurevich, 2005 and 2007. The bagpipe in D is made by Belarusian master Dzianis Sukhi, 2015.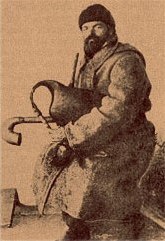 Vilnian Dudar (bagpiper), a photo of the late 19th – early 20th c., National History and Culture Museum,Belarus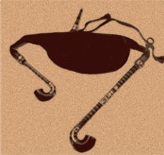 The oldest preserved Belarusian bagpipe, 1872, Lepieĺ Regional Museum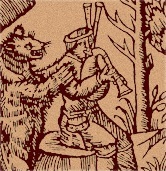 An engraving fragment from the book of Swedish traveler Olaus Magnus History of Northern Peoples , a section dedicated to the Grand Duchy of Lithuania, 1555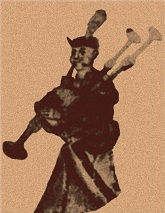 A bagpiper of the Grand Duchy of Lithuania Army of on the picture of 1606, Rolka Stokholmska
Early Instruments of Belarus
documentary by Zmicier Sasnouski is for more information and interesting details about Belarusian pagpipes (
0:41
).  

Would you like to have a Belarusian bagpipe and learn to play? Contact us: staryolsa.official@gmail.com with a title of your mail 'Bagpipe'.