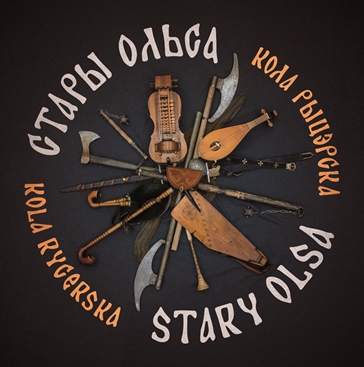 Great is the Knighthood
This is the third live album of the band. Recording was made by our friend Anatoli Shevtsov (DP-records) at live concert in November 2015 in Homel (Belarus) and was dedicated to the Heroic Epos of the Grand Duchy of Lithuania.
Stary Olsa at a concert is everything: clothing, instruments, vivid emotions. The "flavour" of the concert sound can only be heard from the stage (as the result of the studio recording there comes a totally different product). Stary Olsa released its first concert CD back in 2004. Since that time many things have changed: instruments added up, new members appeared, the repertoire enlarged. 
The album includes khight poetry, folk ballads, medieval Europeans religious songs, compositions from collection of Belarusian baroque music, student's mock song, drinking songs. 

All songs are in Belarusian language.
Tracks 2, 9 - Polack Notebook, 16-17 c.