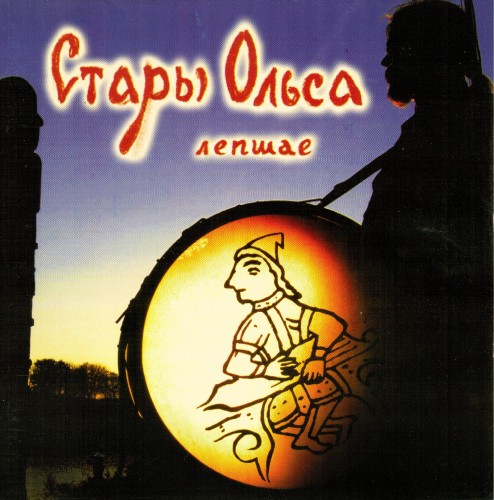 Liepšaje. Compilation
2009
The Best
The Stary Olsa band of medieval Belarusian music was founded in 1999. In 2009, it celebrated its 10th anniversary. At first, the band consisted of musicians from the city of Homieĺ.
 
It takes its name from a brook in the western part of Mahilioŭ Region. The repertoire of the band includes Belarusian folk balladry and martial songs, works of Belarusian Renaissance composers, compositions from Belarusian aulic music collections (e.g. Polack Notebook, Viĺnia Notebook, Brest Cantional), Belarusian canticles of the 16th – early 17th c., as well as European popular melodies of Middle Ages and Renascence.
 
The music of the band is performed with the help of maximum possible copies of old aged instruments such as duda (bagpipe), lira (lyre), husli (Baltic psaltery), svireĺ (reed pipe), surma (Belarusan trumpet), lutnia (lute), cystra (cister), šalmiej (shawm), rebiek (rebec), and others. The purpose is to completely reconstruct musical traditions of the Grand Duchy of Lithuania where there was a unique synthesis of Belarusian folk and aulic music with European musical achievements.
The Stary Olsa band has recorded six studio albums, two concert albums, and one musical project. The music of the band is included into seven various early music collections.
2. Saltarello
4. Gaĺjarda-Baliet-Gaĺjarda
6. Šliach
7. Witany
9. Drumul Draculi
11. Totentanz
13. Bransle des Lavandieres
14. Taniec I
15. Rujevit (DJ Anton Mix)
16. Drygula (DJ Anton Mix)
17. U karčmie (In taberna, DJ Anton Mix)