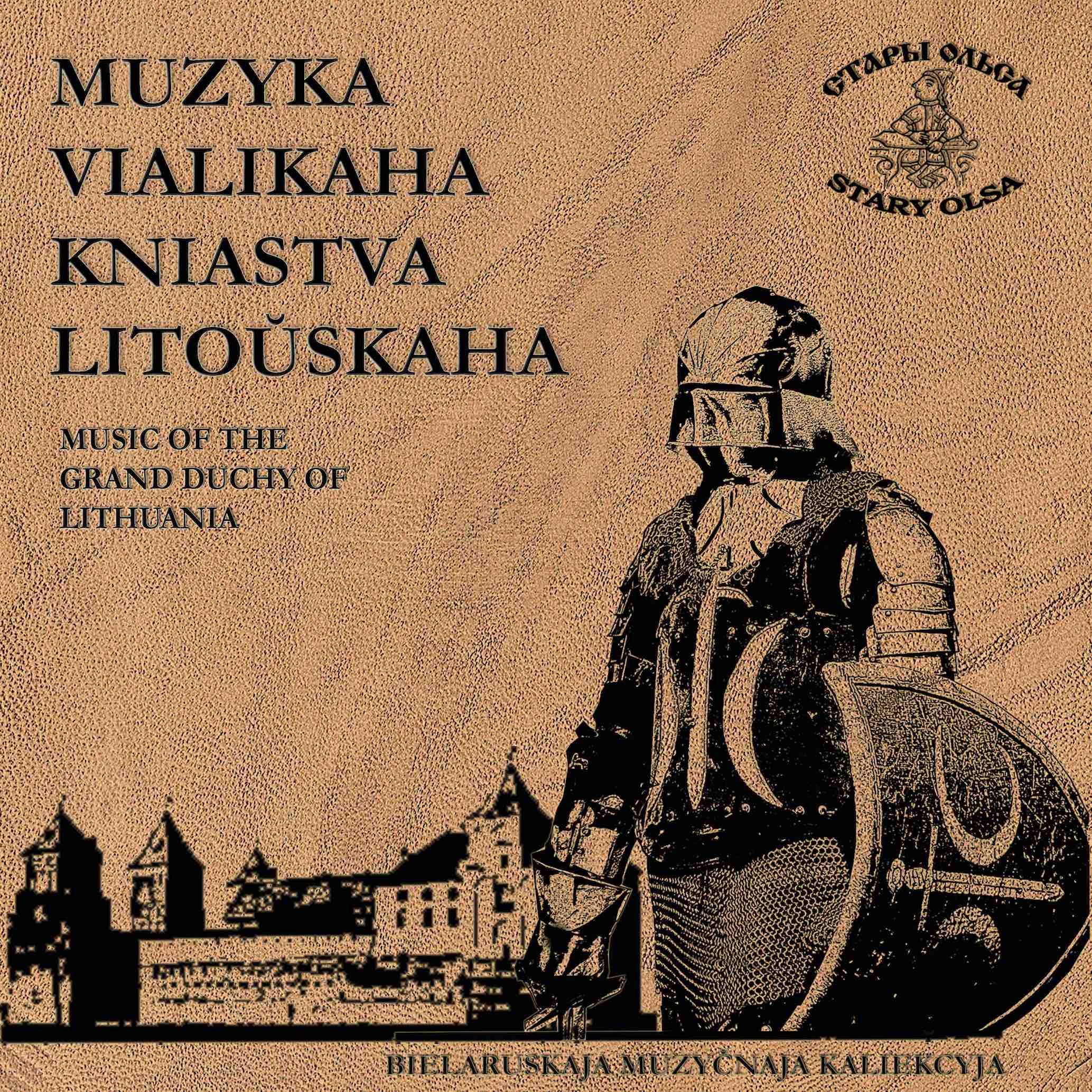 Muzyka Vialikaha Kniastva Litoŭskaha. Compilation
2007
Muzyka Vialikaha Kniastva Litoŭskaha (Music of the Grand Duchy of Lithuania) is a compilation of the Belarusian Music Collection series. The series was founded in 2007 by Aryna Velezh (Viachorka) as 12 music collections united by a common idea - the best of ancient and modern classical and folk music. Belarusian Music Collection followed the Legends of the Grand Duchy (2001, 2002) and The Ancient Land (2005) music collections. Aryna Velezh is also their initiator. The collection Music of the Grand Duchy of Lithuania started the series and became its first edition. Thanks to Aryna have realised a lot of cultural projects. She is the founder of the modern knightly movement in Belarus and Grunvald  historical camp for children, also she was the manager of The Grand Duchy reenactment group. Lady Aryna introduced Stary Olsa members to each other and became the first manager and producer of the band.
The Grand Duchy of Lithuania (GDL) is a monarchic East European country of the 13th-18th centuries, which geopolitical centre was the West Belarusian lands. It spent the most part of its existence in a union with Poland. In the 14th-16th centuries the GDL flowered and spread from the Baltic Sea to the Black Sea. Besides the Belarusian lands, the GDL included those of the Samogitians (the present Lithuanians), Ukrainians and Latvians. The GDL art was multi denominational and experienced creatively all the European cultural developments. The national speech was the Old Belarusian language. The GDL (old Belarusian) gentlefolks were the state-generating layer of society. While the Old Belarusian nation bore the main demographic load, therefore in the 14th-18th centuries the old Belarusians called themselves the Litvins.
This project is based on the old Belarusian historical materials and presents the basic parts of the GDL musical culture, i.e. knights' epos (songs of knights and gentlefolks), chamber music (oeuvre of aulic musicians), sacred music (religious hymns and psalms), folk music and urban music (dances from collections of the 17th c.). All the presented works are based on historical sources, their reconstruction has a scientific ground, and they are performed with the help of copies of instruments of the 15th-18th centuries, such as Belarusian bagpipes, lutes, shawms, gusli, hurdy-gurdies, drums, etc.
5. Favaryt. Diomedes Cato
7. Gaĺjarda-Baliet-Gaĺjarda
15. Taniec dvorny
16. Kuranta
17. Viva
18. Pryvitaĺny taniec