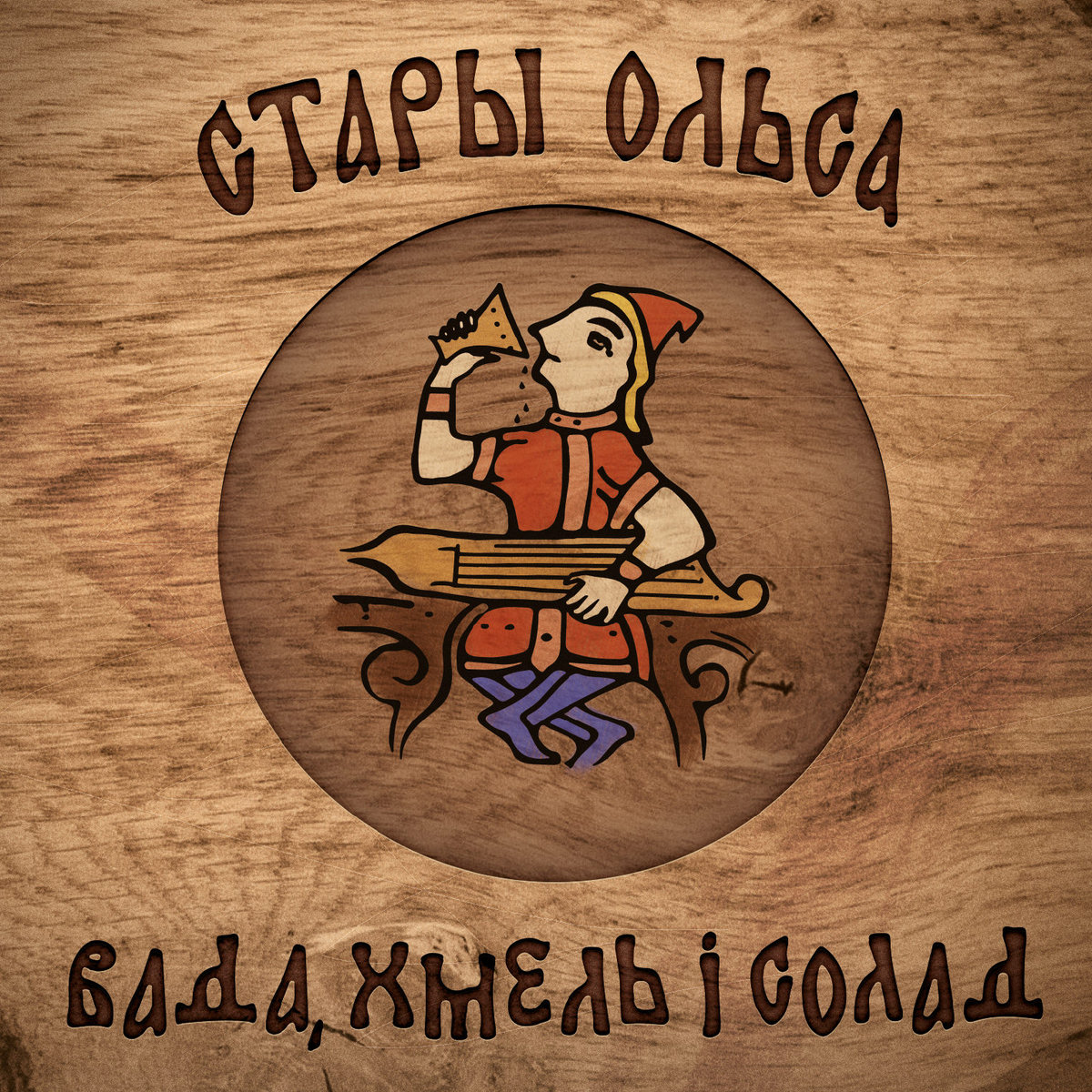 Water, Hops and Malt
Feast is the art! Noble relations, sincere friends, lifted spirits, singing and dancing together, challenges and adventures, picturesque landscapes and fire, delicious food prepared over an open fire, and the ancient drink! Our ancestors were very capable feast makers, had good taste and appreciated fine food. Water, hops, and malt are the three essential components of the old, true, beloved drink — beer — which unites all classes, all nations and ages. In this album we tried to restore the spirit of ancient feasts: humorous, religious, military songs and ballads, and, of course, songs about feast drinking.
Hey-Hey, let's sit in a circle and merrily
Drink and talk,
And forget about everything,
It will all be all right!
(An excerpt from the Belarusian drinking canticle of 16-17th cent.)
Illia Kublicki (cisters)
Alieś Čumakoŭ (vocals, gusli, rebec, shawms, hurdy-gurdy)
Maryja Šaryj (flutes, shawms)
Zmicier Sasnoŭski (bagpipes, vocals)
Siarhiej Tapčeŭski (drums, percussion, tromba marina, back vocal)
Aliaksiej Vojciech (drums, percussion)
Vitaĺ Kulieŭski (back vocal)
Recording:
Sunflowers
Studio (Minsk, BY), Vitaĺ Kulieŭski
Mixing and mastering: Siarhiej Szloma Łabandziewski
Cover design: Dzianis Likhalap
Buy CD